Engineering scholarships at UNC Asheville are merit-based and are intended to recognize significant academic achievement by students actively following one of NC State's engineering curricula.
These curricula include the joint Bachelor of Science in Engineering with a Concentration in Mechatronics and those of the  2+2 Transfer Program. Students are eligible for scholarships after being active in the program for one year.   
Submit your scholarship application by April 1 to be considered for an award in the upcoming year.
Scholarship Sources
The following organizations have generously supported engineering programs on the UNC Asheville campus: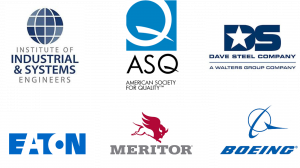 Eligibility
To be eligible for an engineering scholarship, a student must be enrolled full time at UNC Asheville (at least 12 credits per semester) and must follow an approved NC State engineering curriculum (2+2 or Joint BS in E Mechatronics). Students are eligible for scholarships starting in their third semester on. Applications will be accepted as early as midway through the students' second semester.
One general application allows a student to be considered for all appropriate engineering scholarships.
Continuing students may reapply for scholarships. Continuing students must earn a 3.0 GPA in the current semester and maintain a 3.0 cumulative GPA to be eligible.
Academic integrity will be considered.
Application Process
Fill out the Scholarship Application form and submit it to the address indicated by April 1 to be considered for an award in the upcoming year.  Applications are available in the Joint Engineering Program office.
Incomplete applications will not be considered.
Award decisions will be communicated as soon as possible.
Students must submit a new application each spring for consideration in the upcoming academic year.
Note: If the basis for a scholarship includes need, then the applicant must have "demonstrated need" on file in the UNC Asheville Financial Aid Office.
Recipient Responsibilities
The recipient must compose a letter of appreciation to the scholarship donor. The Financial Aid Office will provide address information and letter writing assistance if necessary.
The recipient must attend the UNC Asheville Scholars Luncheon in October.
The recipient must maintain a GPA of 3.0 or better each semester to retain the scholarship.
Scholarship awards are typically divided equally between the two semesters. If a recipient earns less than a 3.0 in the fall semester, the award for the spring may be withdrawn.
Send Applications to:
engineering@unca.edu
---